Medical Dermatology
EPI Health is continually expanding our portfolio of prescription products to offer healthcare professionals and patients new and improved treatment options for dermatological conditions.​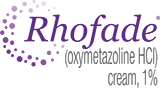 Rhofade® cream is an alpha1A adrenoceptor agonist indicated for the topical treatment of persistent facial erythema associated with rosacea in adults.
MINOLIRA™ is indicated to treat only inflammatory lesions of non-nodular moderate to severe acne vulgaris in patients 12 years of age and older.

Wynzora® Cream is a combination of calcipotriene, a vitamin D analog, and betamethasone dipropionate, a corticosteroid, indicated for the topical treatment of plaque psoriasis in patients 18 years of age and older.

Cloderm® cream is indicated for the relief of the inflammatory and pruritic manifestations of corticosteroid-responsive dermatoses.
Sitavig® is indicated for the treatment of recurrent herpes labialis (cold sores) in immunocompetent adults.
Nuvail™ is indicated for managing signs and symptoms of nail dystrophy, i.e., nail splitting and nail fragility, for intact or damaged nails.
​Strategic in-licensing and acquisitions have been fundamental to our success and will continue to play an important role in our growth. We are actively seeking innovative product candidates that will complement our therapeutic expertise, strengthen our portfolio, and deliver novel products to healthcare professionals and patients in the United States. While we are primarily interested in acquiring the rights to late-stage products, we also will license and potentially develop differentiated earlier-stage assets that address unmet medical needs in the area of dermatology.​
​Our management team has decades of experience in navigating the ever-changing pharmaceutical landscape. With our proven record of success, EPI Health is the ideal partner to commercialize your dermatology product in North America.