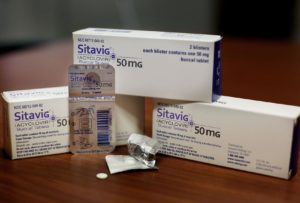 The parent company of The Post and Courier is making moves into the pharmaceutical industry, buying a Charleston-based business that markets and sells treatments for skin conditions in a deal potentially worth almost $14.4 million.
Evening Post Industries LLC paid $13.6 million for the U.S. operations of Cipher Pharmaceuticals, which are headquartered on Church Street, according to an announcement.
The deal, which closed this month, includes the possibility of another $750,000 payment if the acquired company meets regulatory goals.
The business was known as Innocutis before Cipher took control two years ago, but it will now change names again, going by EPI Health in a sign of the Charleston-based buyer's ambition to deepen its investment in the pharmaceuticals industry.
"Our goals would be to continue to build upon this business, potentially look for other products to add to the platform and continue to grow in that space," said John Barnwell, president and chief executive of Evening Post Industries. "The plan is just to be opportunistic and look at other acquisitions or look at other product acquisitions."
Innocutis landed in Charleston 10 years ago under the name JSJ Pharmaceuticals with plans to bring dermatology products to market by buying the rights to sell new drugs. Over time, it built up a portfolio of treatments for skin irritation, nail infections and cold sores, selling them under the names Bionect, Nuvail and Sitavig.
The company was acquired in April 2015 by Ontario-based Cipher, which saw Innocutis as a foothold for a U.S. expansion. The company paid $45.5 million to build its "commercial infrastructure" and get access to a few prescription products.
But Canadian financial filings show the U.S. business, which generated $11.1 million in sales last year, didn't grow as fast as executives had hoped. In its annual report this spring, the company said it was writing off much of the value it had paid two years earlier.
"Beginning in late 2015 and into early 2016 it became clear that our U.S. commercial expansion was not tracking to our expectations," Cipher's board chair, John Mull, wrote in April.
In a statement announcing the deal, Cipher CEO Robert Tessarolo said the sale aligned with its plans to "focus our resources" on the Canadian business.
Barnwell said Evening Post Industries eyed Innocutis two years ago as a way into the specialty pharmaceutical business, in hopes of diversifying a business portfolio focused on newspapers, television stations and real-estate holdings. Evening Post also owns a digital marketing agency, a forestry management service and hospice facilities. It's also involved with real estate developments in downtown Charleston.
The thinking, he said, is that the newly acquired firm is essentially a sales and marketing company because it licenses drugs instead of developing them. Two-thirds of its roughly 30 employees work in sales.
"EPI Health anticipates that the acquisition of Cipher's commercial assets in the United States will be the first in a series of successful transactions focusing on specialty pharmaceuticals with an initial emphasis on dermatology," Evening Post's chief financial officer, Ron Owens, said in a statement.